Up with the hand those who rounded Netflix during the pandemic!
If you did not get through the entire content list, most people will probably recognize themselves in an increased consumption of entertainment, both on the small and the big screen. We Norwegians are constantly thirsty for new TV series we can binge on.
The fact that Aftenposten's case about series tips towards Easter was one of the most read, is a clear proof of this. Entertainment stuff goes godt , both as editorial and commercial content with us, says Grethe Irene Thun, Sales Director at Schibsted
Traditional TV on the way out
Recently, Schibsted released brand new figures on Norwegians' entertainment habits. Line Arneberg, commercial analyst, gives us an insight into where we seek entertainment after two years of pandemic. 
3 out of 5 have traditional TV at the same time as they subscribe to various streaming services. The proportion who only have traditional TV is now below 20% , Arneberg reports.
The willingness to let go of traditional TV viewing seems to be changing. From May last year, the proportion who say they will never cut out traditional TV has decreased by 14% , says Arneberg. This is primarily driven by the search for good content. We as viewers are becoming more and more picky about what we want to see and when we want to see it.
The change is led, not surprisingly, by the young people. At the same time, the survey shows that the age group up to 49 years reports that the most interesting content is now on the streaming services , Arneberg continues.

But we are far from faithful!
73% of Norwegians answer that they have a subscription to Netflix, which makes them the largest streaming player in this country. Among the younger ones, Netflix is even more popular, with as many as 89% of 18-29-year-olds answering that they have a subscription. The question now is whether the top has been reached?
Although we love streaming content, we are far from loyal to the various players. We see a tendency for people to watch the series they want, and then cancel the subscription and move on to other streaming services , says Arneberg.
The trend may not be surprising. Recently, among other things, E24 reported horror figures for Netflix . For the first time in a decade, the giant is losing subscribers.
Technology race between the global giants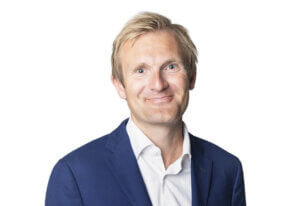 Entertainment is an important focus area for Schibsted. Christian Haneborg, responsible for advertising sales in Schibsted Norway, has just returned from a study trip to the USA. Here he got an insight into the latest trends from the American entertainment market. He can report a technology race between the global giants.
The largest tech companies, with Meta at the forefront, are buying up what they can get from both hardware and software within VR and AR, says Haneborg. They do not quite know what they are going to use it for yet, but it is crucial to secure the right technology and lead the development. This is because these components will probably become key premise providers for the entertainment industry in the decades to come. Here it will be exciting to see who eventually takes the lead in entertainment , he continues.
Of other trends, connected TV is highlighted. The technology communities in San Francisco, Miami and LA are unanimous in their view that advertising-financed advertising packages as we know them today are an outdated solution. They point out that it is expensive and inflexible, and that users largely pay for products they do not use. A model that according to Haneborg will also be challenged in the future.
Pluto TV has already been launched in the Nordic region, a value proposition that will be exciting to follow, especially because it will increase access to premium video inventory, he concludes.
The survey was conducted as part of Norstat on behalf of Schibsted in the period 26-25 March / sample 1,000