The media trends you should watch out for in 2022
Each quarter, Schibsted puts together a presentation where we shed light on both what we have been through the last period, we look at actual consumer trends and which media trends we believe will hit us in the time ahead. In addition, we gather a lot of inspiration and good solutions that we think you as a customer should know about.
Loss of 3rd party cookies 
It should not come as a big shock that it is data which is at the top of the list when we talk about media trends next year. Many people associate the disappearance of 3rd party cookies with challenges, but at the same time it is important to point out that this also offers a number of solutions.
In short, what does this mean?
For those of you who still have not received a complete overview of what it means for cookies to lapse, this is about a development of the GDPR legislation which means that one can not share third-party data, or cookies, across publishers.
For you as an advertiser, this means that it will generally be more difficult to measure effect, reach the target group and manage frequency across sites.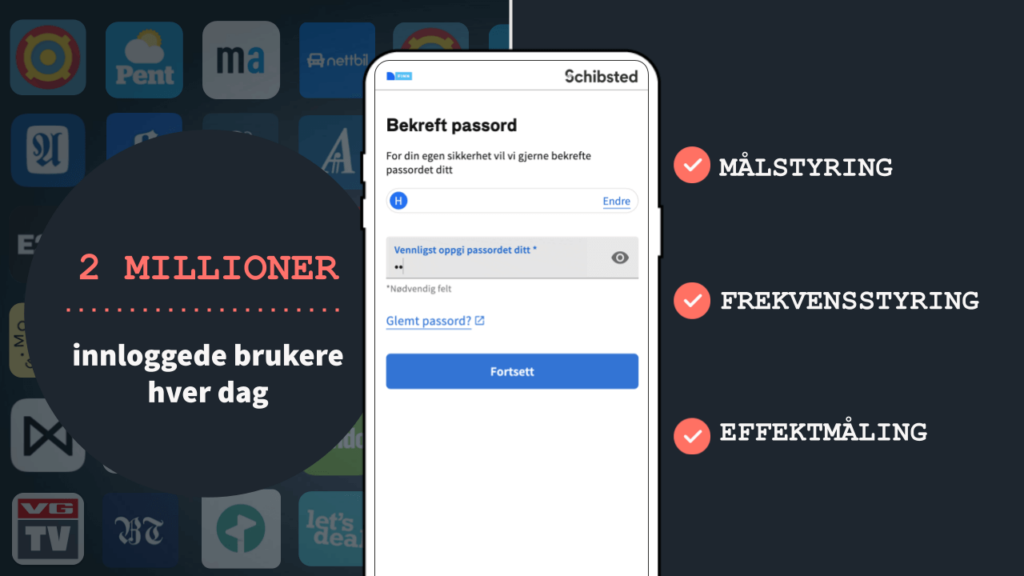 Schibsted's ecosystem
Schibsted is composed of many different brands, which means that we have our own ecosystem of first-party data. This is not a coincidence, we have long worked with this as a solution to the most important media trend for 2022.
We have around 2 million logged in users in our systems every day, who have chosen to share data with us. This is how we know what users are looking for FINN and what they read about on VG, and together this provides rich first-party data. This allows us to control frequency, target and measure the impact of campaigns.
3 concrete solutions that meet the challenges

Schibsted Match
Through Schibsted Match you can communicate with your own customers on our sites, such as VG or FINN . This is done by matching their customer lists to our users - and depending on how accurate CRM- data you have, you can communicate purposefully based on the customers' journey with you. For example, you could say something special to a customer who has never bought from you, as opposed to a loyal and returning customer.
This product is only becoming more and more popular and we will not be surprised if Schibsted Match becomes a media trend in itself! 
Targeting
Schibsted has access to rich first-party data about our users, which gives us the opportunity to offer good and accurate target groups. For example, we have created target groups based on interests, demographics and geographical location.
Keyword Matching
Like a godt alternative to personal data, we believe that the use of contextual advertising can be very effective. This product really meets the challenges with the disappearance of 3rd parties data and the most important media trend we see next year.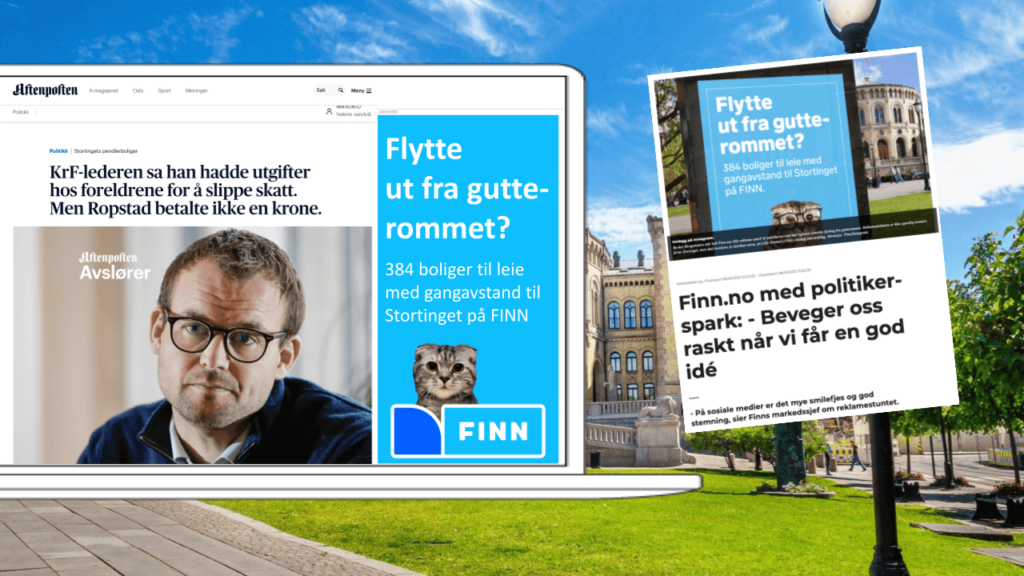 Here is an example from FINN , they are among the best at this. If you want to take advantage of the media image, then you have to move quickly - but it can create a lot of humor and of course attention, and be well worth the effort! The campaign from FINN was of course noticed by the target group, but it also got attention in the media and it was shared diligently on social media
Through Keyword Matching, one can take ownership of an editorial theme, such as "football" or "sustainability". Your ad will appear next to articles on this topic.
In summary, major changes such as the data race lead to some challenges and it can be a little scary to think new, but the most important thing here is that the digital everyday life becomes safer for everyone who travels online and we believe this benefits the market in the long run. And then it may not be so bad, that 3parts cookies disappear
Contextual opportunities will be a media trend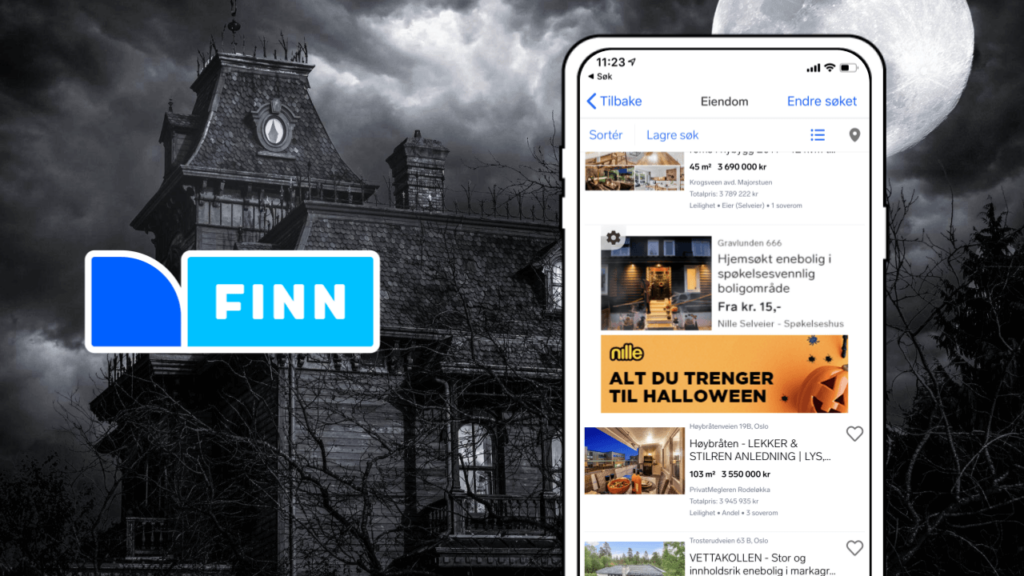 Unfortunately, it is not always the case that the perfect context already exists on a silver platter just when you need it. Here is one godt example from Nille who simply created it herself; When looking for properties on FINN so you do not expect to see an ad for "haunted detached house", then you notice a little more that Nille has everything you need for Halloween. Smart, fun but not particularly complicated!
read more about FINN their products here 
Print inspiration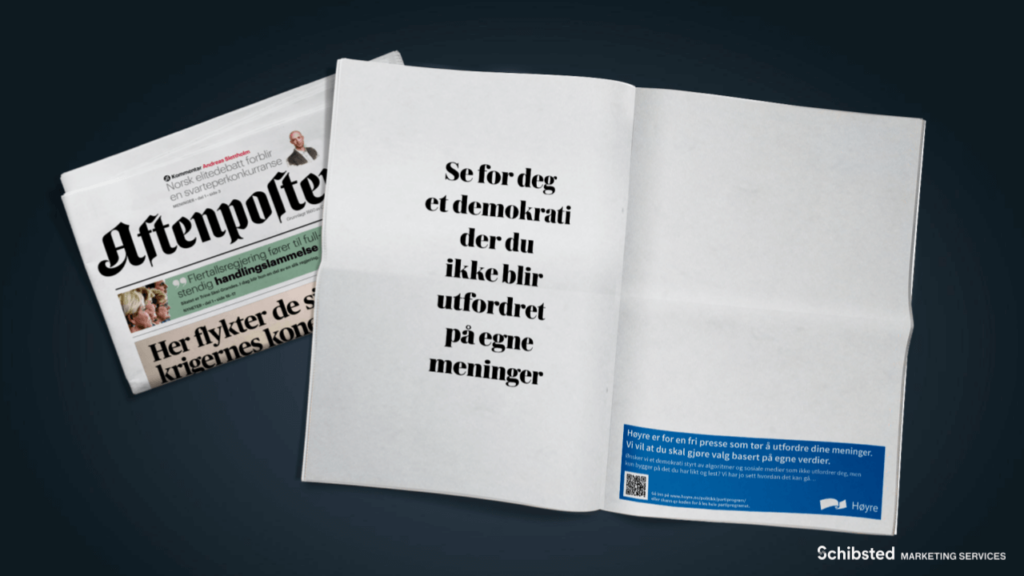 There are also great opportunities to utilize the context in the print publications. Here, the Conservatives are playing on freedom of expression. It's very simple, but the message is very strong
Read more about our print products here
Season
Here is another example of using the context of the time you are in - like the Christmas spirit. For Christmas last year, Nortura let you click home chops and ribs straight from the ad in the newspaper and home to your house for Christmas. All distributed by Schibsted
Read about some of the possibilities within distribution here
do you want to know more?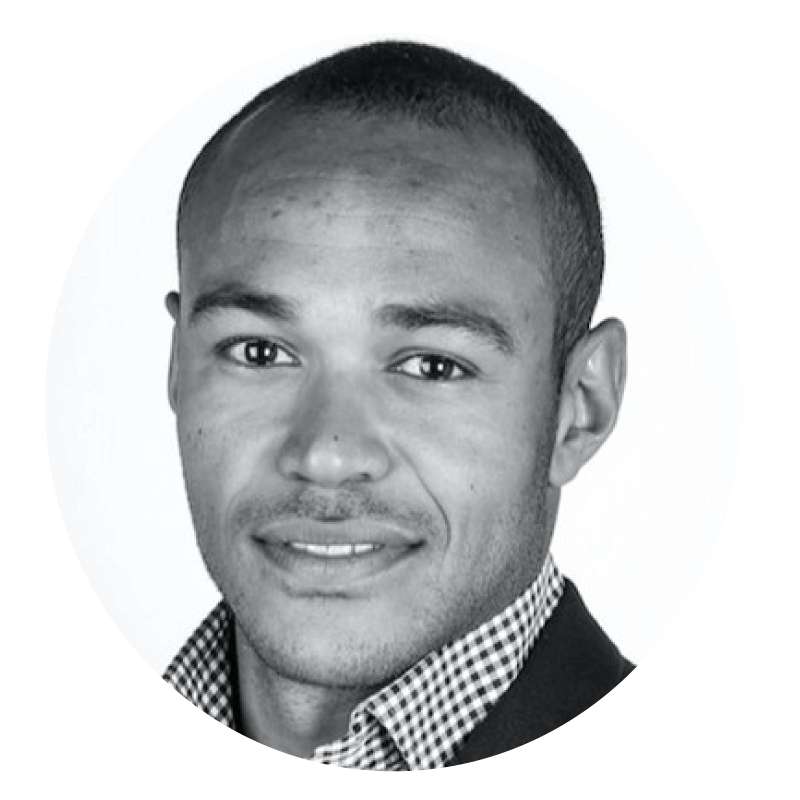 Trond Remi Otterstad
Agency Contact
trond.remi.otterstad@schibsted.com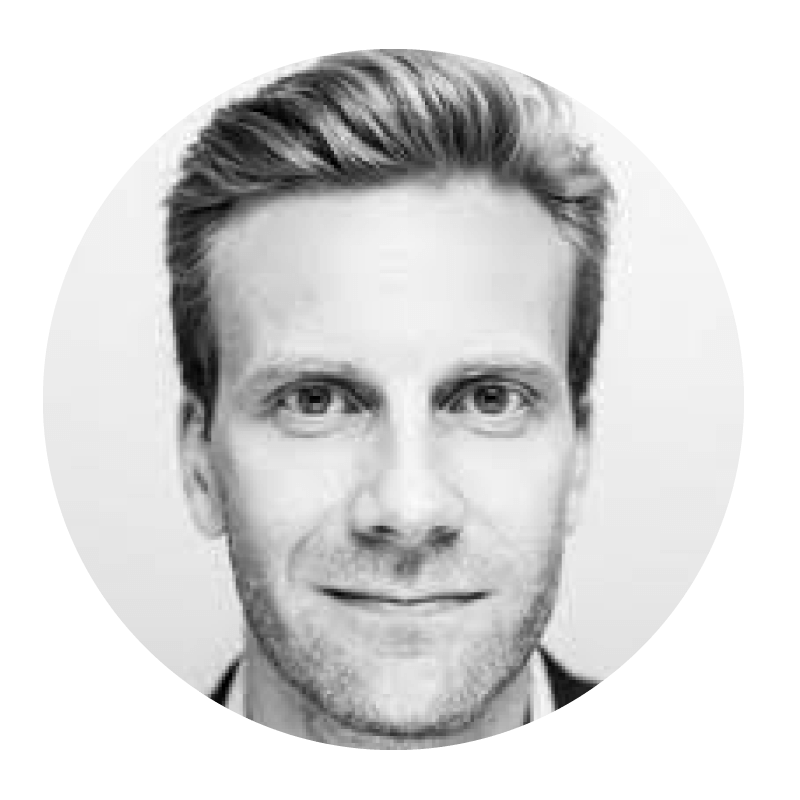 Nicolai Kjølner
Agency Contact
nicolai.kjolner@schibsted.com