Written by Jasmina Lie, Julie Januel-Nødtvedt and Helene Sandvik
There is a high demand for Preroll on the market and one must therefore be out early in planning the campaigns that will use the format on VGTV, but what is it really about preroll that makes the format so attractive?
The answer is that Preroll is the only format that comes with sound and live image in an editorial context on VGTV. This makes Prerolls particularly attractive for brand-building campaigns. Sound and vivid images make it easier to convey a message and tell a story. Below you can read about 5 strong qualities Preroll has on VGTV.
High attention
Preroll is the video format with by far the most attention. Tests Schibsted has done in collaboration with Norstat show that the preroll has an average attention of 23% which is 7PP higher than the average for other video formats.
High liking
Preroll has also documented high liking. Despite the fact that the format has "forced seeing" before an editorial feature, we see that the average for "liking" is 42%, which is 12 PP higher than the benchmark for all formats. At the same time, we see that Preroll on average increases the equation by 5 PP at the campaign level, which is on average 3PP higher than other formats.
Increased penetration / testing
Penetration / testing is an important KPI for a brand to grow. Preroll on VGTV has a completely unique ability when it comes to making people want to try a product. Our tests show that Preroll has an average of 37% in driving penetration (make people want to try) which is as much as 10 PP higher than the bench for all other formats.
High coverage in an attractive target group
VGTV is Norway's largest Norwegian web TV player and Preroll has an estimated weekly coverage of 30% of the population. 65% of the screenings hit in the age group 25-64 years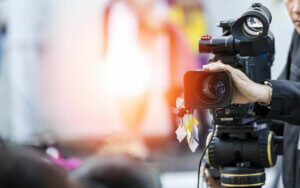 Premium placement in an editorial context
Strong formats and low noise
Noise and quality of the format have a lot to say for how the brand and advertising are perceived. On VGTV, there is ONLY 1 preroll advertisement before short editorial content.
That way, you do not have to fight for consumer attention, and consumers will not find the ad noisy.
The tests we have carried out in collaboration with Norstat show that this is true. Preroll on VGTV has on average contributed to 43% being positive about the brand in the advertisement, which is as much as 12 percentage points above the benchmark for all formats.
The effect of being in a good editorial context
Surveys show that the context in which the ad stands has a lot to say about how the ad and the brand are perceived. Not surprisingly, an editorial context is perceived as good. It is serious, confident and has readers' credibility. If you are interested in this topic, we recommend the report from IAB, which you can read here. VG is a channel people trust, and advertising on VGTV can consequently have a positive effect on your brand (The Halo Effect).
Contact your customer advisor at Schibsted or Jasmina Lie jasmina.lie@schibsted.com for video questions
Source Schibsted video study 2020 and Schibsted benchmark report digital advertising tests 2017-2021 , Norstat week 39 2021 - week 3 2022 and Vantage January 2022.