The podcast market is constantly growing, both in terms of content and advertising! Schibsted has Norway's largest commercial podcasts and there are many good advertising opportunities here. But it's not always easy to know what to think about and what distinguishes the different formats. Earlier this year, our podcast specialist, Cornelia Bull, was interviewed by the PR operators about just that. Read her recommendations here!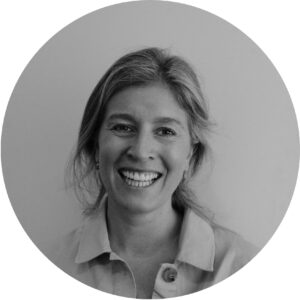 Cornelia Bull, Commercial Podcast Specialist Schibsted Marketing Services Norway
- What would you say are the main differences between the different advertising efforts?
- When placed in our entertainment podcasts, the profiles, which have no editorial ties, can tell the message in the brand's way. This makes advertising an integral part of the podcast. If you give the presenters free rein, this can be playful and effective. On current affairs podcasts, the profiles have editorial ties. In these cases, Schibsted Partnerstudio produces the advertisement with the same tone of voice as the podcast in which the advertisement is to be published. The voice is then not that of the presenters. If there is coverage and a desire for the message to appear in as many podcasts as possible, a self-produced spot is perfect.
- What should you consider when you want to make your brand heard in a podcast?
- There are many options. You can use the voice of the presenters, and if you do this, the clear recommendation is to give them as much freedom as possible for best results. If the advertiser is producing the spot themselves, you may want to include an audio logo and other auditory cues for quick recognition. If you have a longer message or expertise that you need time to elaborate on, consider an advertiser-funded episode that will be published in the feed of your chosen podcast.
- When should you consider creating your own content rather than advertising on an established podcast?
- If you have a lot of exciting content that can be published on a regular basis, podcasts are a great way to share this. It will be important - especially in the establishment phase - to make sure that you drive traffic to the new podcast, preferably via your own and external channels, but it takes a long time to build up a podcast and there are no guarantees that it will be a success.
- Can you highlight some success factors and why Norwegians love the format so much?
- Norwegians love listening to Norwegian content - and there is plenty of it. In addition, podcasts are the perfect medium because they can be combined with other activities. We see that most listening takes place on the go - in the car or at home while doing housework, for example. I think these factors are major contributors to the fact that Norwegians love this format.
Read the full article from the PR operators here.