Visit FjordKysten is the destination company for the municipalities of Solund, Hyllestad, Askvoll and Kinn on the coast of Western Norway. Deira's main function is marketing and profiling of the region as a destination, in addition to product development and project work.
Visit FjordKysten has 2 employees and is headquartered in Florø. They are co-located with the tourist information in Florø, which is located on the ground floor of the City Hall in Florø.
2020 presented major challenges for the tourism industry. From visiting visitors both at home and abroad to their region, Visit Fjordkysten, like most others, should now concentrate exclusively on Norwegian tourists.
Strategy to reach the Norwegian summer tourists thus ended in content advertising, to show off all the fantastic Visit Fjordkysten has to offer.
This is content advertising:
When the customer wants to create engagement and build a brand, content is a brilliant solution. We create content that is tailored to the customer's KPIs, and create high engagement with readers - who in turn build the brand. And just as important - the job does NOT stop after the case is published. Our front managers sit every day and optimize for the highest possible ctr to the customer, but also that we deliver on quality clicks. That is, the demographic the customer has requested.

This is what the customer says: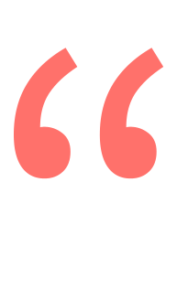 Schibsted has been a part of our media mix since 2020, and we are very pleased with both the dialogue and follow-up from our customer contacts. We chose to go for a content issue, as we thought we had a lot godt content in the form of text and image / film that could be used to present the Fjord Coast as a destination via content. Close contact with our customer contacts in planning and design gave a presentation that we are proud of, and which we have actively shared. We are very pleased with the results from the campaign, we experienced a marked increase in new users on our website. We are so confident that this contributed to a very good summer season for the Fjord Coast in 2020 that we have also in 2021 chosen to focus on similar campaigns through Schibsted. We expect that there will be a good summer season for FjordKysten also in 2021, and that the good content of our campaign will tempt many Norwegians to discover the many hidden gems we have here on the coast just north of Bergen!
Marita Solheim, daily camper