Managing director Arben Shabani at the clothing store Sir Price got a wake-up call to rethink marketing when the effect from advertising in mailboxes failed. Read about the steps Arben took to succeed in marketing.
Arben Shabani has run a clothing store in several locations in Oslo and Sir Price in Greenland is the clothing store he has run the longest. Arben took over Sir Price as a 22-year-old and has now had the doors open for over 13 years. Good customer service and a large selection of fashion clothes primarily for men at a pleasant price have been a large part of the success in the middle of Grønlands Torg.
Lack of effect was a wake-up call for rethinking
For many years, Sir Price only used advertising for letterboxes in Oslo as their marketing. - Running a local physical store takes its toll and the center management at Grønlands Torg also took the initiative on behalf of the stores. As a result, there wasn't always time or the need to familiarize yourself with the marketing profession, says Arben Shabani.
- I understood at one point that it was very difficult to measure the effect of the advertising that was sent to the mailboxes of tens of thousands of households in Oslo. The first lessons had already been learned there, says Arben.
You need to learn something about how marketing works or at least work with people who know how to do this to know what you're getting out of it.
Eventually, there was also a drastic decline and no particular effect with direct door-to-door marketing. Most households also did not want unaddressed advertising. - In other words, the marketing budget literally went straight into the bin. This was a wake-up call to rethink and look for new opportunities. We were also very keen to attract new customers to increase turnover and show people what we have to offer in the store, says Arben.
I think many local stores that may not have enough staff or a separate marketing team leave a little too much to chance.
- It's nice to have a central location, but if you expect people passing by to keep your company alive in the long term, it will be very difficult to acquire more new and loyal customers, says Arben.
New opportunities with local targeting of ads
Arben says that he grew up with VG like many others and always noticed the advertisements there. - I knew that VG was the most read newspaper in the country and thought that it would have been completely rude to show off my shop if I had only run an online shop and not a physical shop. I dismissed the idea a little in relation to considering VG as a channel when I thought that this was only for the very largest companies in Norway and too expensive for a local shop, says Arben.
In addition, he questioned why he should market his local store in Oslo on an online newspaper that also had many readers on the other side of the country. - After a chat with an adviser at Schibsted, I understood that it was possible to target my ads only to readers in specific local areas. Then I became interested and wanted to hear more, says Arben. 
I discovered that I could actually have dedicated ads on VG that were aimed at existing customers to remind them of my shop and at the same time I could target ads at areas in Oslo where I want to become better known and get new customers from.
Results with digital marketing at VG
Based on previous testing of various channels and not least the experience Arben has from running a shop for so many years, he understood that it is smart to create a long-term plan for marketing. - Very much like how the journey has been for my company. It goes up and down, there is not always a quick solution to your needs, but if you have a little ice in your stomach and look a little further ahead, I think many people will be more successful with their marketing. For my part, marketing at VG was the last piece combined with the social media I use to have a good mix of marketing channels, says Arben.
Local advertising on VG has contributed to me being able to handpick my stock and I can see very easily that the products we advertise for are also the ones that go out of the store the fastest.
The biggest surprise Arben got with marketing at VG was that it actually cost less than printing direct marketing for the need he had. - For smaller and independent companies, I think VG is a good channel as long as you work long-term and work locally. It is tempting to try to attract customers beyond the local area, but for my part, I wanted to prioritize my core area, concludes Arben.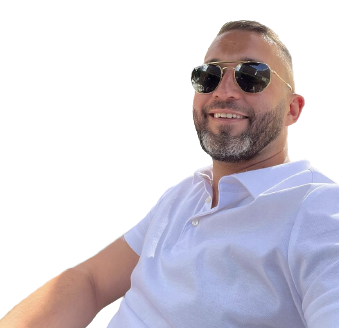 Arben Shabani, general manager of the clothing store Sir Price
——-
Read more about how you can hit locally with targeting of ads purchased through Schibsted Admarket. Reach customers locally on, among other things, VG and several of Norway's largest websites.
Talk to an adviser at Schibsted to get help with your advertisement.