The cookie dies, and programmatically becomes more problematic. You can no longer use third-party data across publishers, and first-party data and logged-in ecosystems become even more important. Fortunately, we in Schibsted continue to talk about data - and work with data and Xander Marketplace is part of the solution.
At Schibsted, we are concerned that digital advertising works for both advertisers and our users, and that it is done in a privacy-friendly way.
Our next step towards a cookie-free everyday life is to offer programmatic buyers Schibsted's data directly in the programmatic purchasing platform. Schibsted and Xander have entered into a collaboration where you as the buyer get exclusive access to all Schibsted's standard target groups directly in Xandr Invest DSP. This makes the availability of Schibsted data even better, and you can easily select the desired target audience regardless of private deals.
This is therefore a big step both for the advertisers, the media agencies and for us at Schibsted.
But, why is the collaboration with Xander so good for you?
This solution is privacy-friendly, and allows you as an advertiser to run targeted campaigns without third-party cookies. This means that you can take advantage of privacy-friendly targeting without losing the advantage you had before using third-party data.
For programmatic traders, it leads to a higher degree of control, access to quality data and smoother setup for programmatic campaigns. This helps increase workflow and efficiency.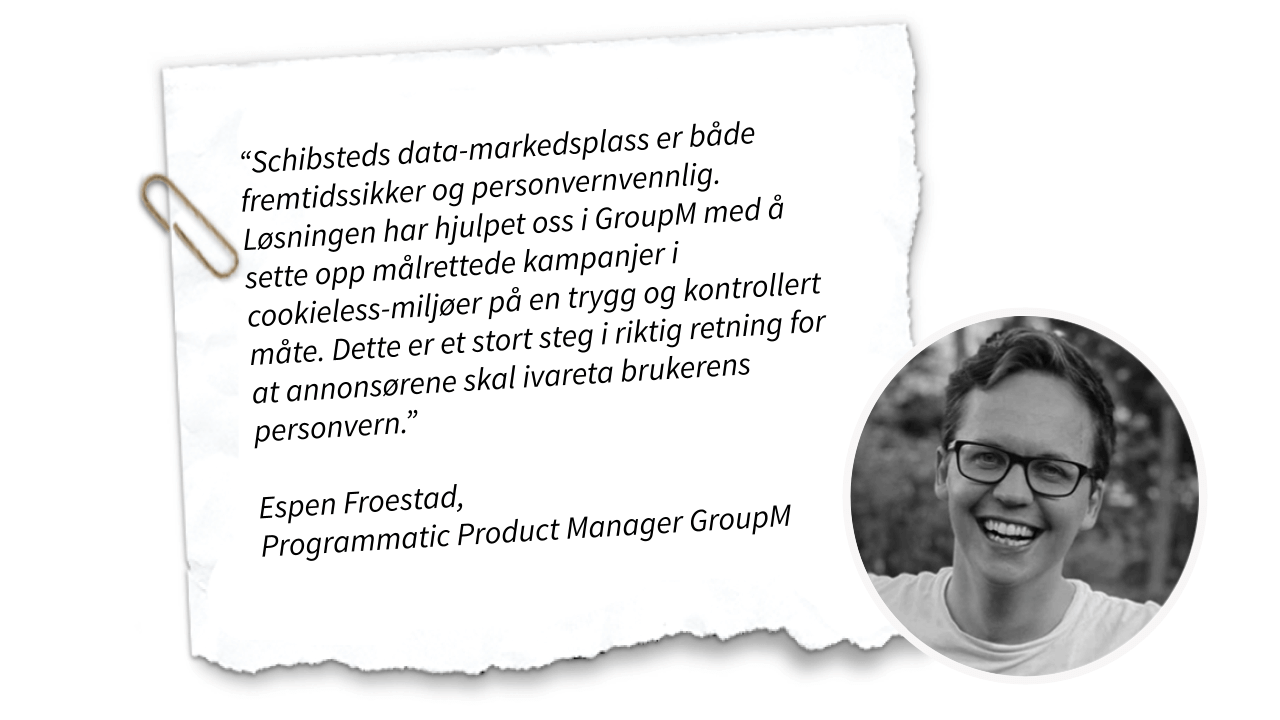 Espen Froestad, Programmatic Product Manager at GroupM, has tested the solution at Xandr Invest. He means Schibsted data marketplace is both future-proof and privacy-friendly. The solution has helped GroupM set up targeted campaigns in cookieless environments in a safe and controlled way across Schibsted. The programmatic traders can work even more efficiently, and you see good results on campaigns set up with Schibsted- data and Xandr Marketplace.
This is a big step in the right direction for advertisers to safeguard the user's privacy.
Schibsted's unique data
Target group management is about reaching the right people, with the right message, at the right time.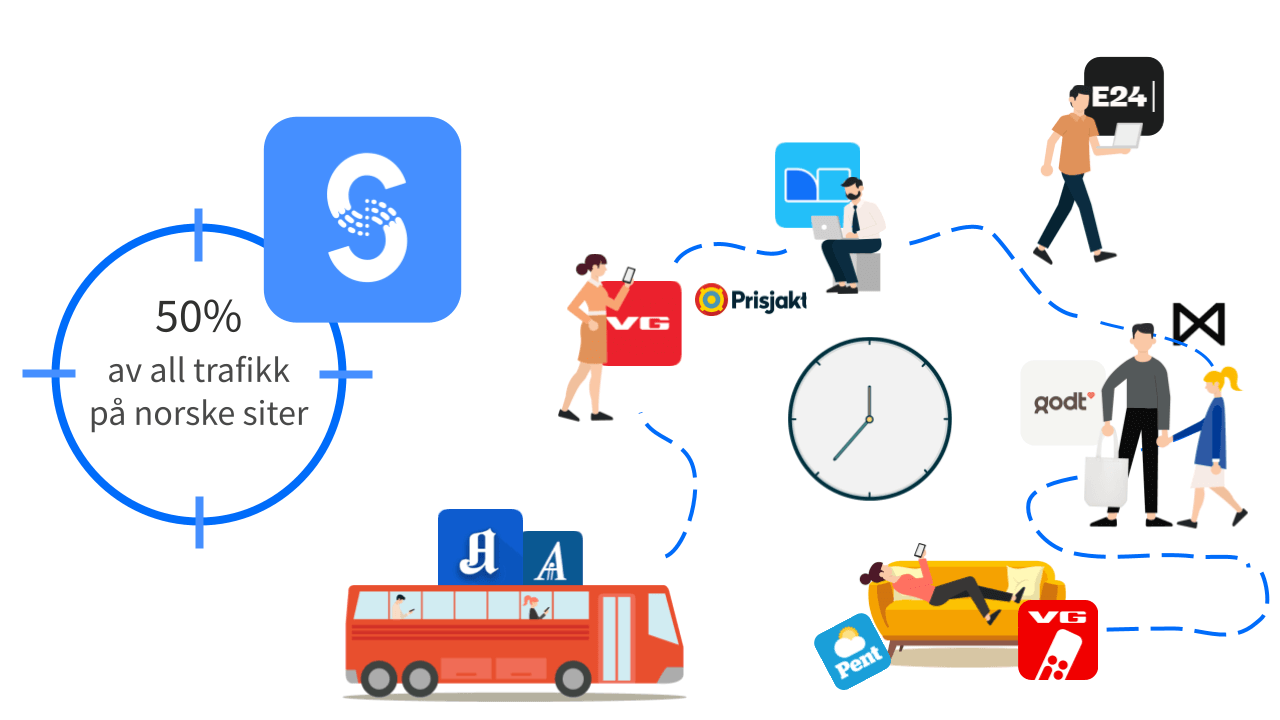 The combination of a high login rate and high quality of the data we collect, makes Schibsteds data unique. Schibsted is a natural part of most Norwegians' everyday lives, and has almost 50% of all traffic on Norwegian sites. All these sites and services generate a huge amount data . It is a great advantage that our users are logged in, and about 50% of our inventory is shown to logged in users. This results in more accurate data and hence even better target group management.
To succeed with the use of first-party data, but we that the foundation lies in the management of users' privacy. We work for a safer digital everyday life for our users by having a high degree of transparency, strict control over the processing of the data and giving users control by being able to opt out whenever they want.
There are many opportunities within goal management in Schibsted, and in the first instance we have made available demographic targeting, targeting based on interest and targeting based on intention in Xandr Data Marketplace.
Goal management in Xandr Marketplace:
Need help activating Schibsted data in your Xandr Invest account or build tailored audiences? Contact us in the programmatic team: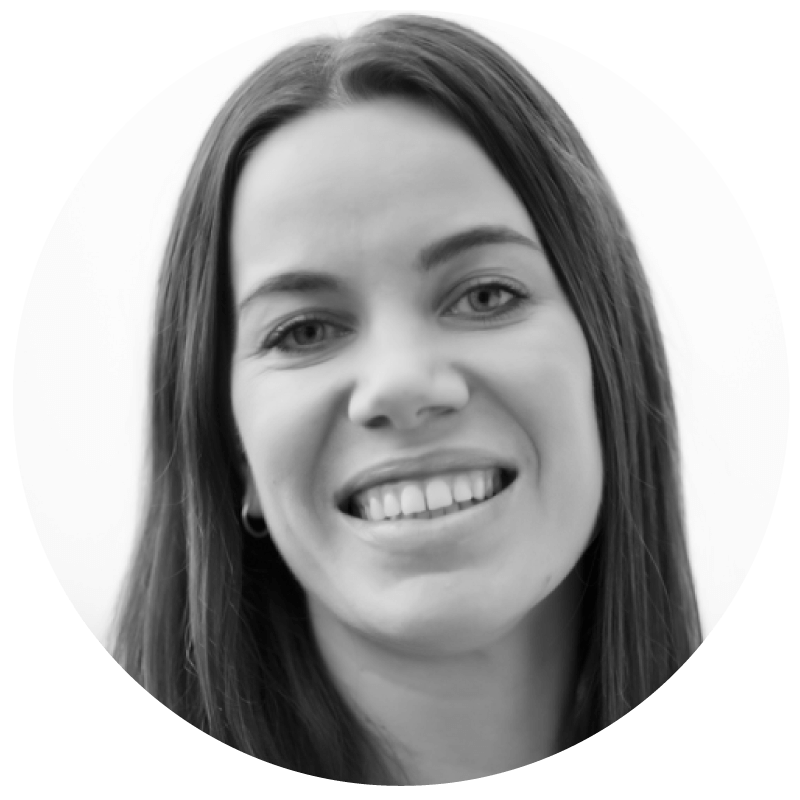 Tonje Pettersen
Programmatic Solutions Manager
tonje.pettersen@schibsted.com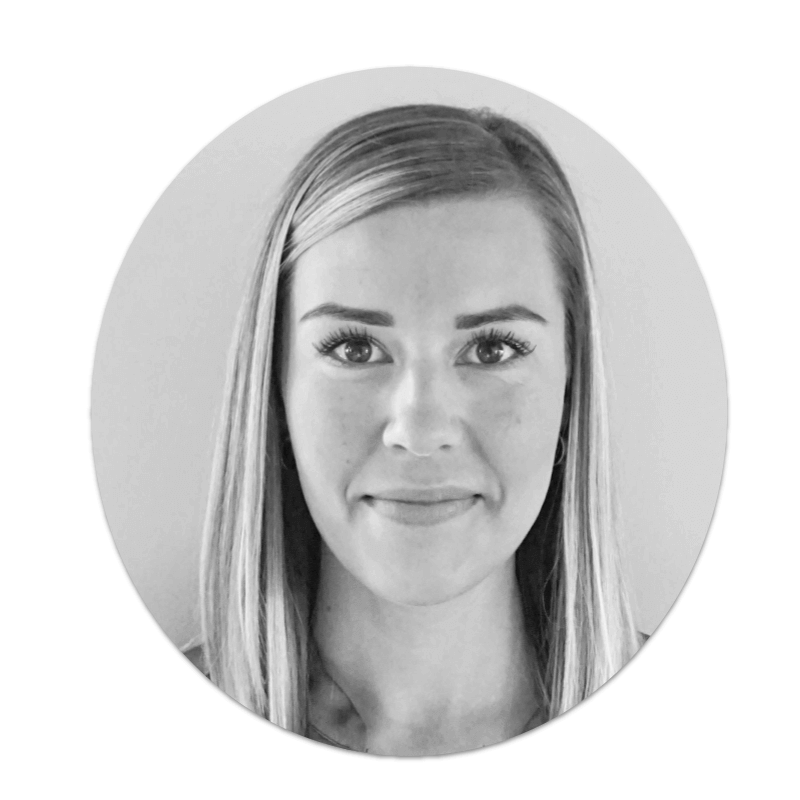 Caroline Claesson
Programmatic Solutions Manager
caroline.claesson@schibsted.com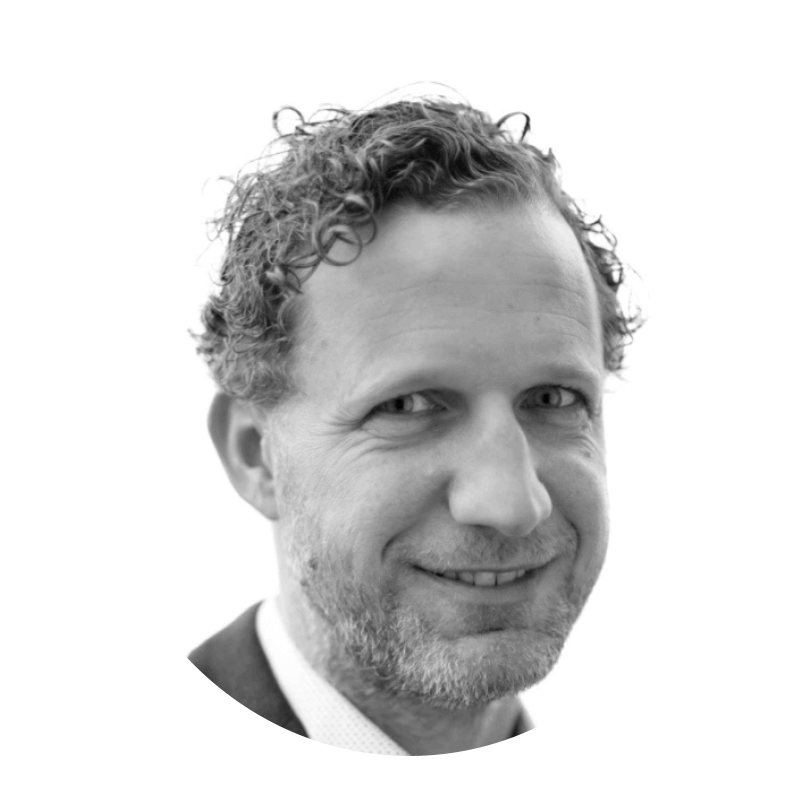 Anders Enger
Head of Programmatic
anders.enger@schibsted.com